UniqueText by CovenantLinks
UniqueText is a tool used by Internet Marketers to make sure that the article they publish is unique and plagiarism-free.
I am an internet marketer, I know how crucial it is to have a unique content on my site. Even when I make a content backlink, I have to make sure the content is superb and unique. Therefore the content will be indexed quickly and bring a good result to my optimization effort. Duplicate content backlink is no longer an option since 2012-2013 when google launched penguin update on its algorithm.
At that time, many sites that I made, had dropped in ranking and some even had deindexed by google. I realized that I have to change my strategy. I need to make sure the articles I ordered from content writer are plagiarism-free. I have used many plagiarism checker tools, free or paid. Most of the free ones are easily manipulated. I easily can change a few words from each sentences, mix 2 or more articles, to make one article that passed its algorithm as a unique content. While most of the paid ones, are too complicated and contain many functions that are not needed by most of us (Internet Marketers).
Despite all of that, I acknowledge one tool that is easy to operate and gives me the result I need. Copyscape Premium is good. It has a good detection rate and everything I need. However it's a bit pricey for me. I have to check around 50 articles /day, copyscape will absolutely drain my bucks. I surf anywhere online to find copyscape alternative, but none of them suits me well. I came up with the idea to make my own plagiarism checker that suits my need as IMers. Here it is UNIQUETEXT.
The screenshoot of the UNIQUETEXT duplicate checker tool: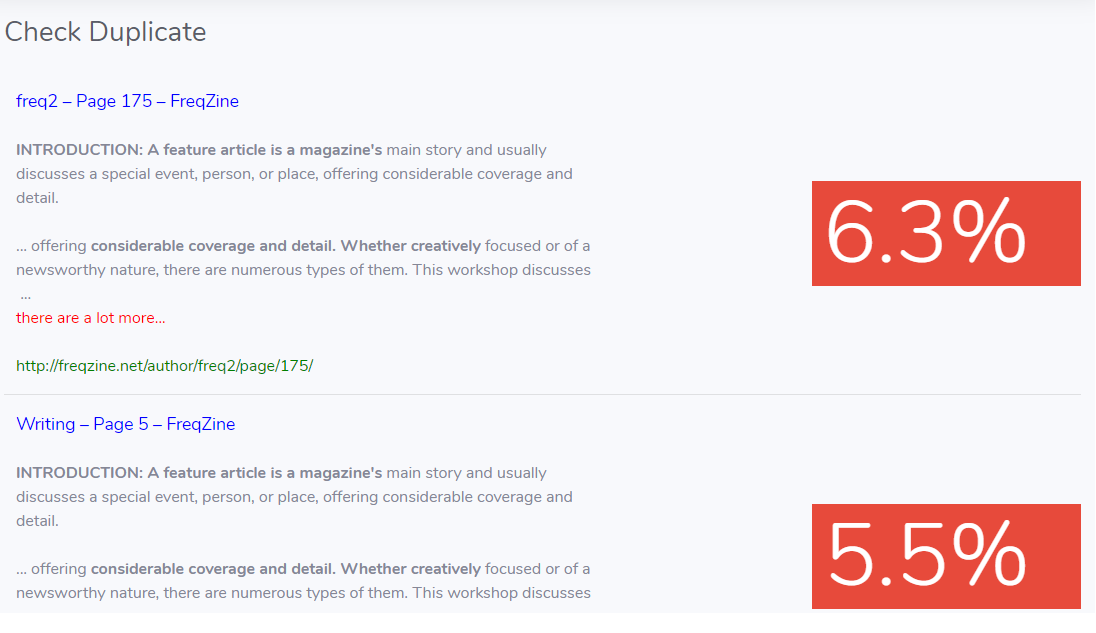 UniqueText Premium Features
What makes UNIQUETEXT stand out